Pureheart India

Tags:

almond, Benefits of almonds, benefits of cashew, Carbohydrates, Cashew, dry fruits online, Fats, health benefits of almonds, health benefits of cashews, Keeping the body hydrated, minerals and vitamins, natural almond, organic food, proteins, Pureheart, Resources for Athletes, Sports Nutrition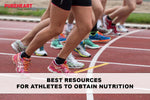 No one is born an athlete. It takes a lot of hard work, dedication, an active lifestyle, and passion for becoming a sportsman or athlete. But most importantly, it requires "sports nutrition" to get that athlete's personality and look. Without a speck of doubt, good training and a sensible diet are what makes a person an elite athlete. But what are the best resources that can help an athlete procure nutrition? Whether you're venturing into the sports field or already an athlete, this blog will be a helpful guide for you. Here you will learn about the best resources for...
---
Pureheart India

Tags:

carbohydrates, Cashew, Cashew butter, fruit n nut, health benefits, Healthy, healthy snacks, Interesting facts about cashews, kaju, minerals, Natural Cashew Nutpaste, Nutpaste, nutritional value, proteins, pureheart, reducing LDL cholesterol, Roasted Cashews, Surprising facts about cashew nuts, Vegan, zinc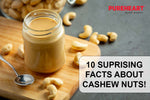 Cashews, shaped like a boxing glove, are one of the most famous nuts in the world. The nut spread its roots in Goa, India, between 1560 to 1565; cashewnut is enjoyed by everyone in various forms. Some people like it in raw form, others like it in roasted cashew nuts, while some like them in nutspread or butter form. Cashews are nuts that can be consumed in numerous ways. You can use them as toppings for desserts or use cashew paste to make a dessert. The options can go on and on.  Cashews not only taste good but have several...
Recent Articles
Categories